A Priestess is...

A leader
A healer.
A practitioner of rites.
A teacher.
A magic maker
A space holder
And so much more...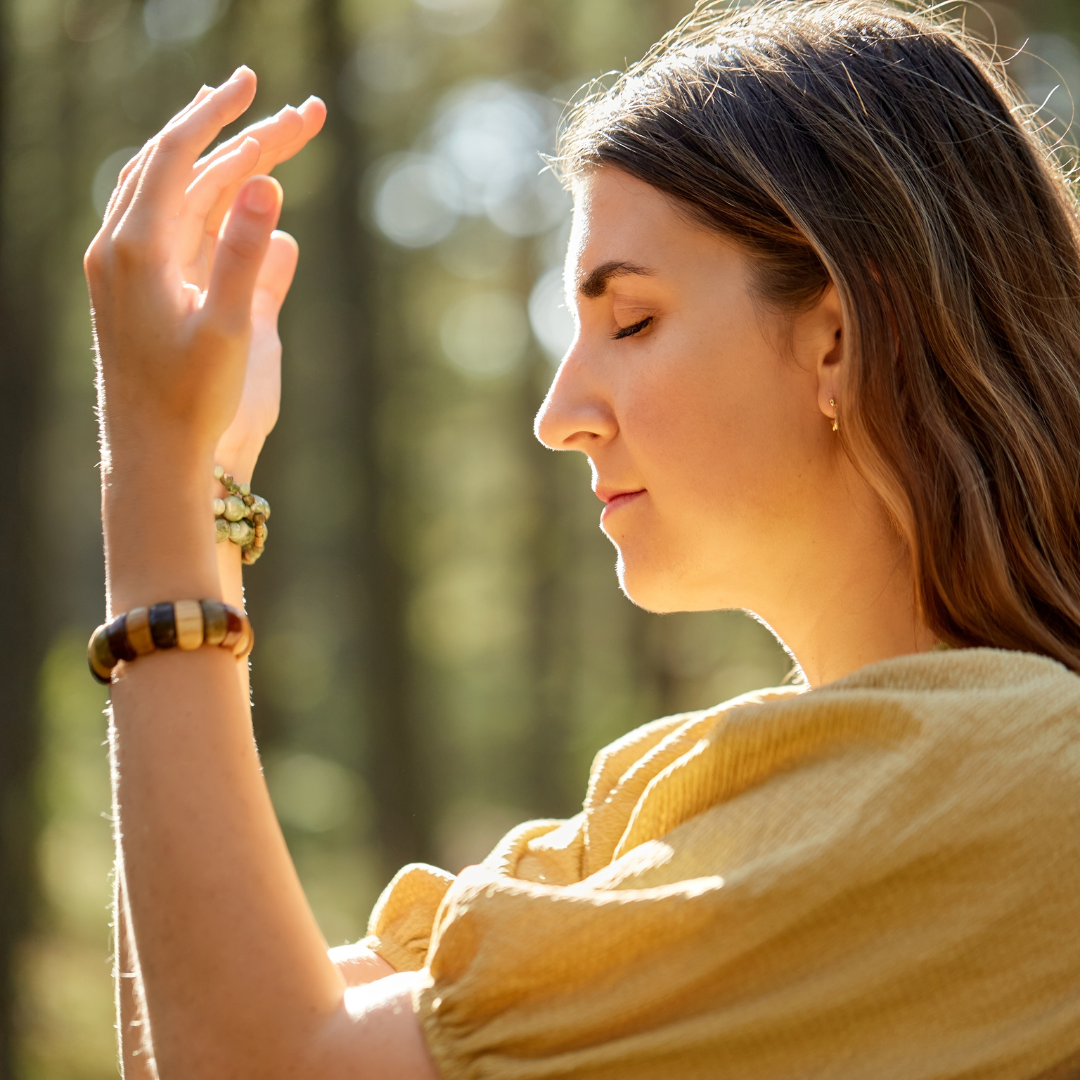 Life can be uncertain.
That doesn't mean you have to be.

Your magic is not a frivolous thing.
It is not an extracurricular activity
Or something you set aside when life becomes busy or overwhelming
Your magic is the seat of your power and strength
It is the energy that shines your gifts into the world



When you nourish your magic you embody the wisdom within
You discover increased confidence
Heartfelt trust in your self
The ability to stay grounded even in chaos
Connection to the energies that are all around and the skills to harness these as allies
Stronger intuitive experience
And a deeper relationship with Source (whatever this means to you)

Here is what people are saying about the Priestess Path
"I'll be candid and honest, the first couple of meetings I was thinking to myself, "I paid for this!?!" Emily was being very thorough so that her students, her Wise Ones as she calls us, had a strong grasp on the basics. She left no crystal unturned no smudge stick unexamined. (I jest.)
But here's what I soon came to realize, she was setting the stage for what was to come. Each session built off the session before it, and as the sessions grew, I found, so was I growing, along with my practice, my confidence and my excitement about what I was learning. It wasn't long before I was so excited to see the other Priestesses on the Zoom meetings. This became my first coven. I was overjoyed. I was supported, I cared for, understood and I just kept learning. " -Melane
What does this journey entail?
Over 13 moons, you will move through 12 lessons, to take you from the basics of creating sacred space to self-exploration that will connect you deeper with the Source and help you claim your place in the world as the priestess you are.

You will learn how to
Create and format a ritual
Harness the power of the elements
Deepen your connection to and understanding of your intuition
work with your relationship to archetypes of the Maiden Mother and Crone
Utilize the wisdom of your dreams
Each lesson builds on the last.
The 12 lessons can be viewed as four sections.
Lessons 1-5 focus on foundational practices, like creating ritual
Lessons 6-8 invite you into your inner realms, deepening your understanding of yourself and the way you connect to the world around you
Lessons 9-11 give you tools to use in your magical practice
And lesson 12 is the culmination of all you have learned in an initiation ceremony.






All lessons will be accessible in the class site with new material at the start of each lesson.


We will have twice monthly gatherings via Zoom (usually the first and 3rd Saturdays) and you will have a space to interact with each other throughout the journey as well.


Each section will last 4 to 5 weeks.


Plus you will also be enrolled in the Diving Deeper Monthly Membership (a$636 value) where each season we follow the rhythms of the lunar cycle with New and Full Moon rituals each month, celebrate the Wheel of the year with ceremony, delve into live astrology classes and more!
In addition you get access to a huge library of past seasonally themed classes, magic chats, rituals, meditations and several conference archives.

Section One:
Clearing space and Grounding

Release what is not yours and root yourself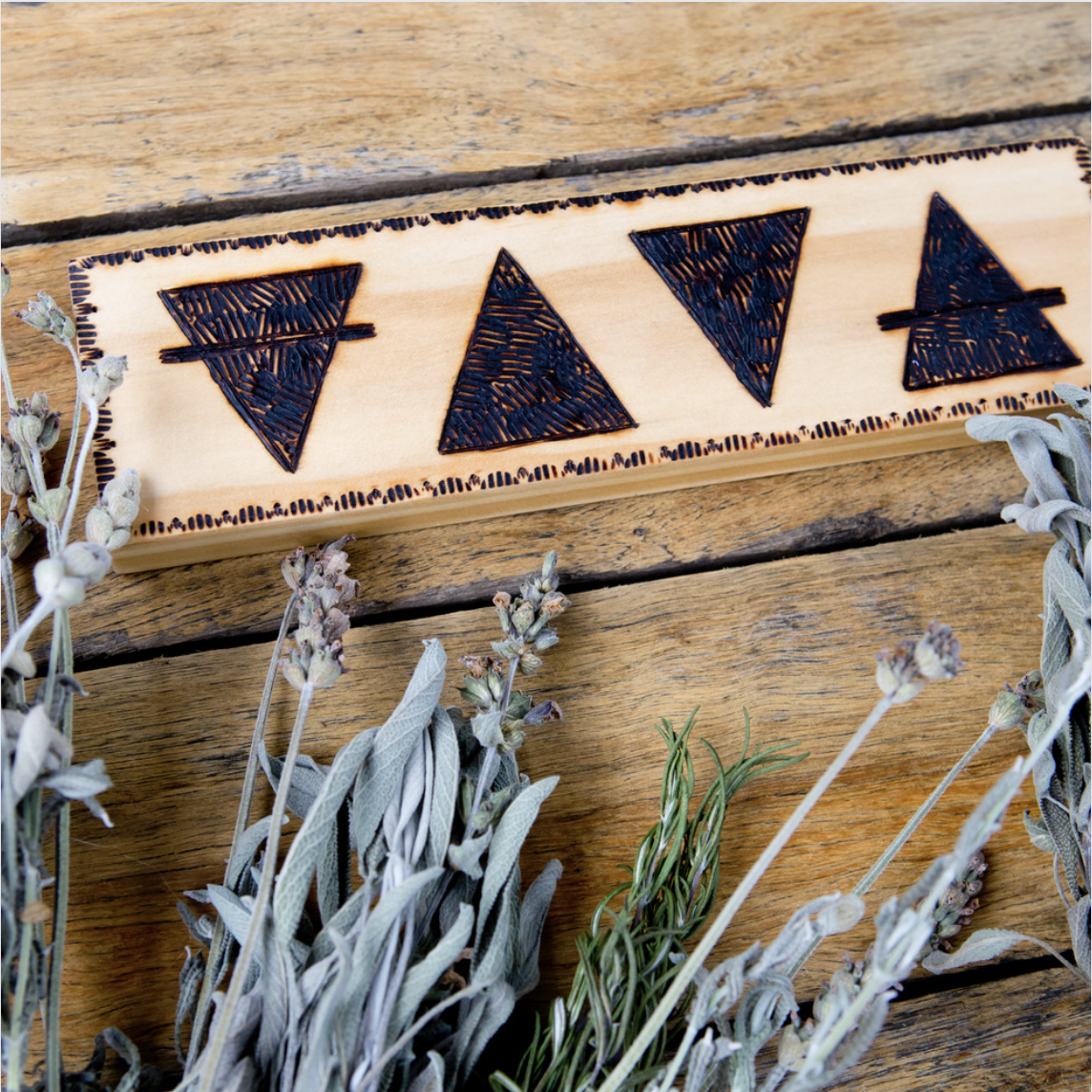 Section Two:
Working with the Elements

Discover the gifts the elements hold and unlock ways to work with them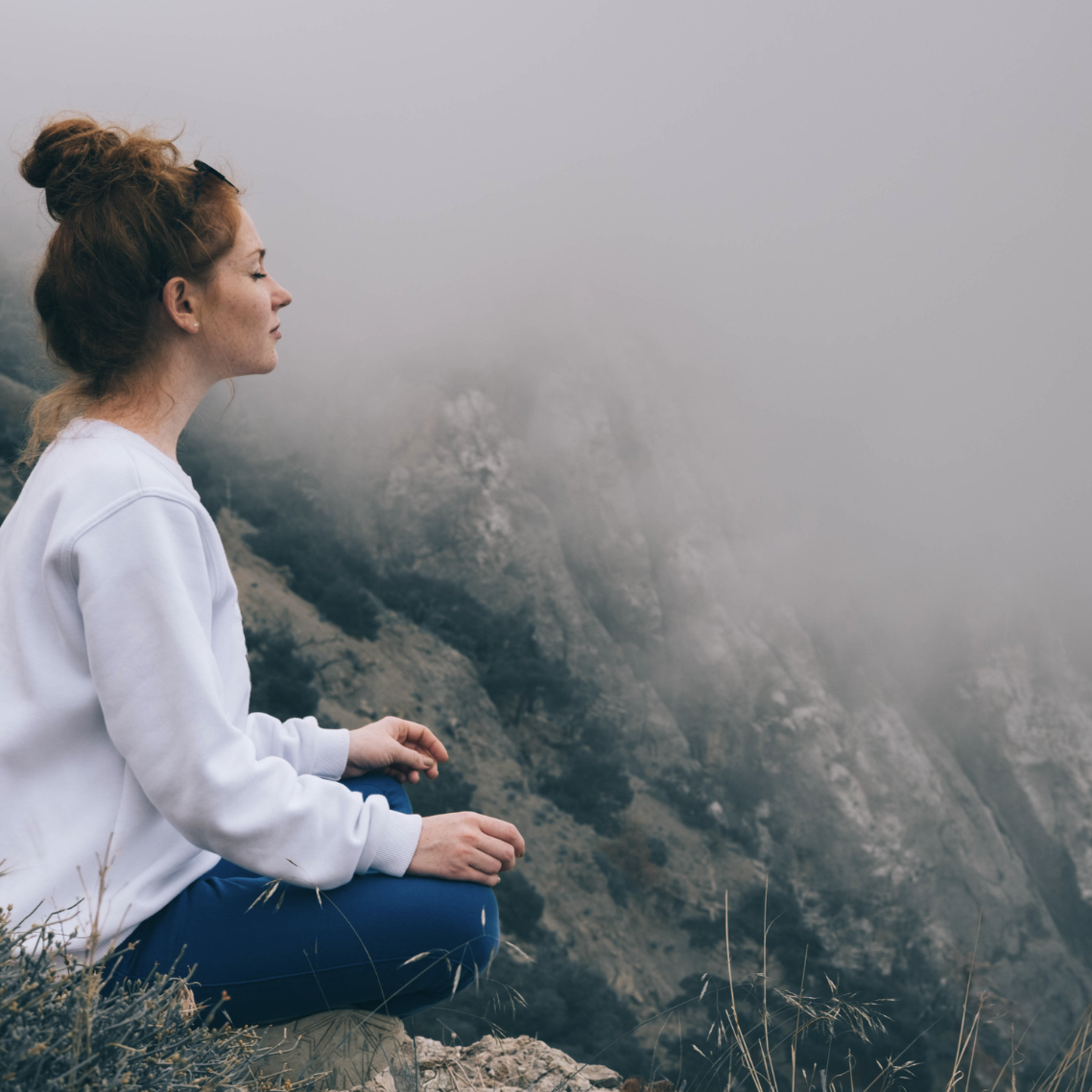 Section Three:
Circle Casting and Sacred Space
Transform spaces into sacred places and learn to create a container for your magic


Section Four:
Ritual Creation

Bring all you have learned together to create rituals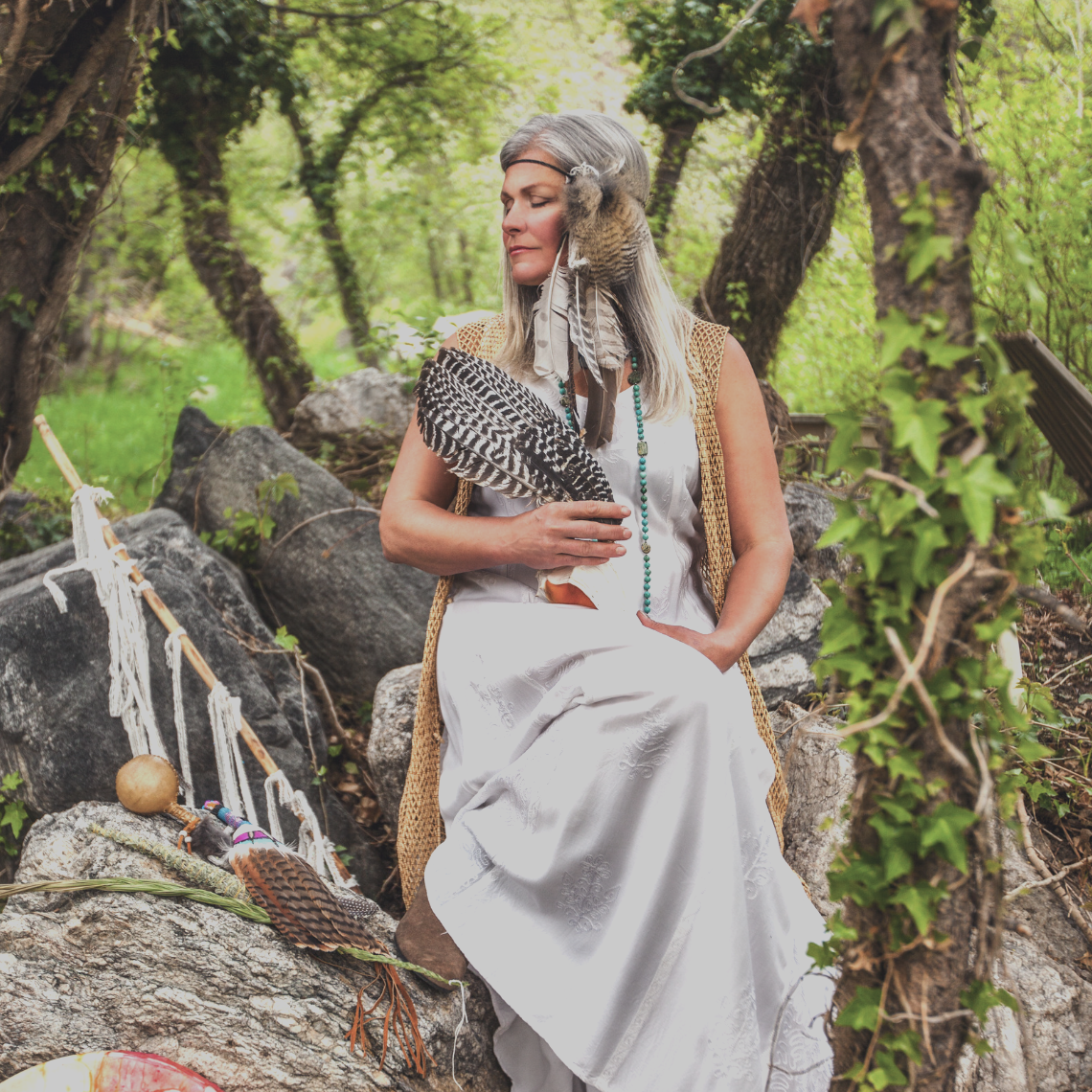 Section Five:
Maiden, Mother, Crone
Discover the archetypes of the Maiden Mother and Crone and the way these weave through us at any life stage.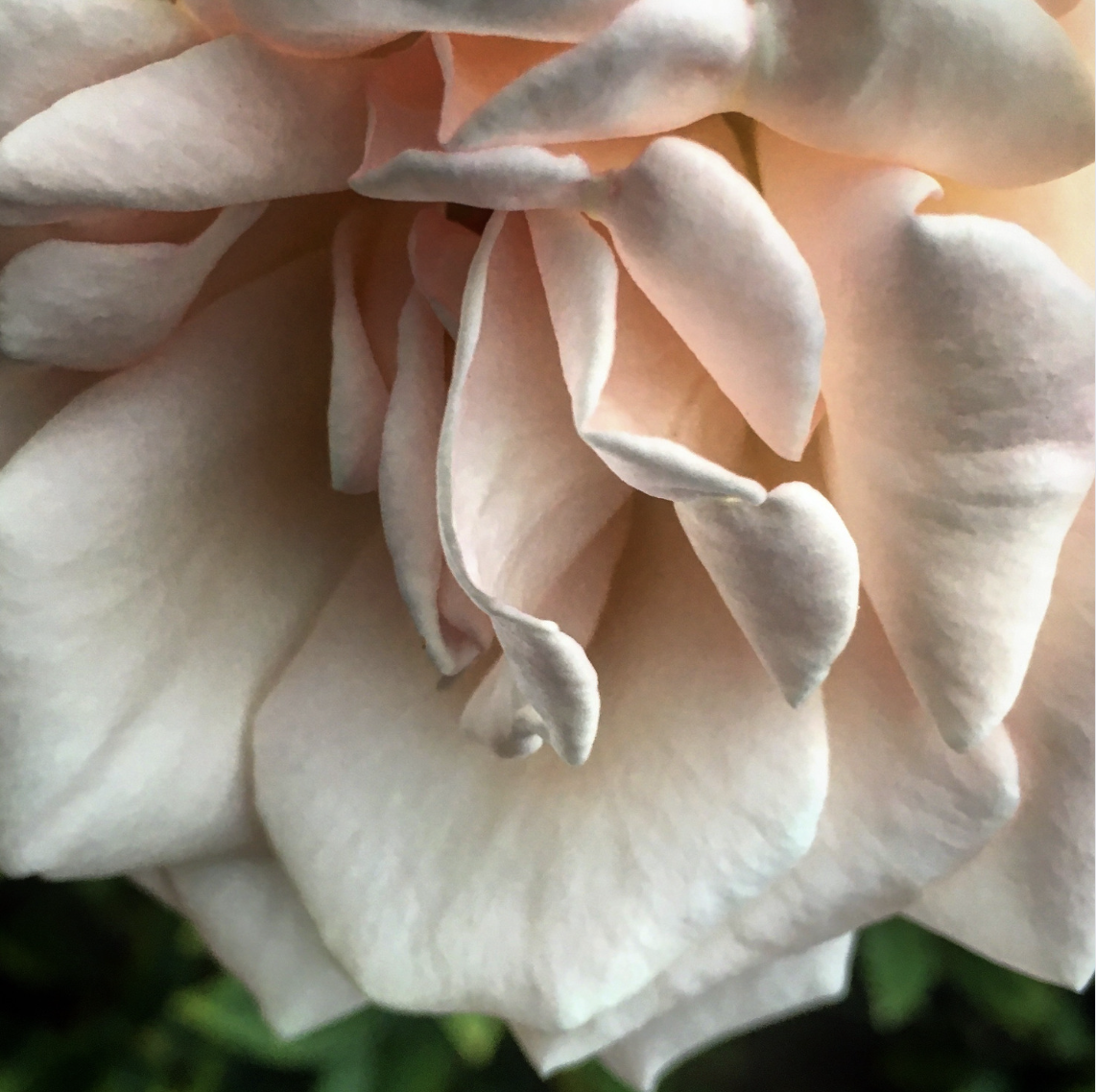 Section Six:
Sacred Sensuality
Dive into the magic of your senses and the gifts of your sensual self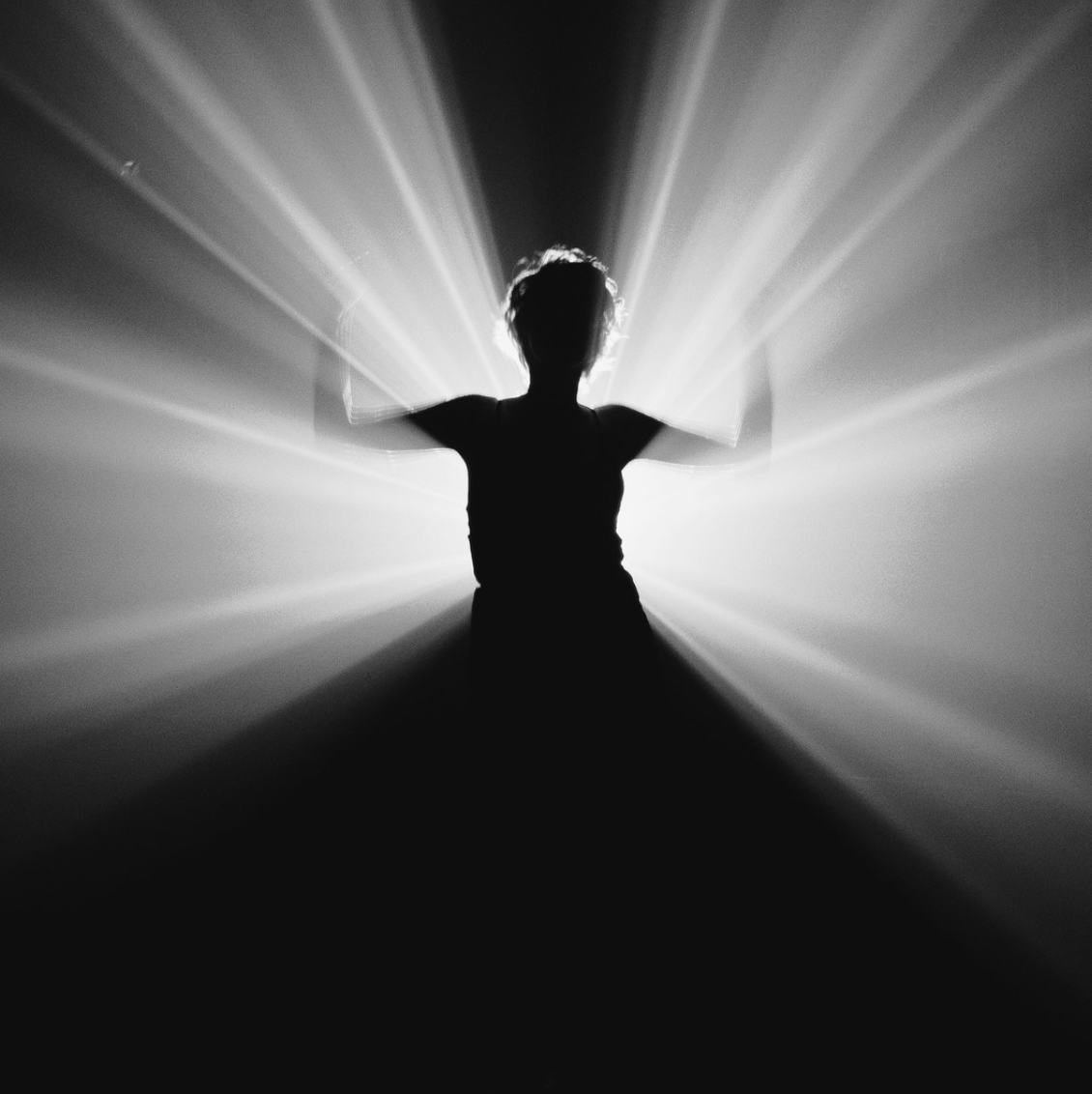 Section Seven:
Shadow work
Our Shadow can be one of our most powerful helpers, but we have to know her first.

Section Eight:
Divination
Divination bypasses the noise of your thoughts and taps straight into your intuitive self. Here you learn and practice these tools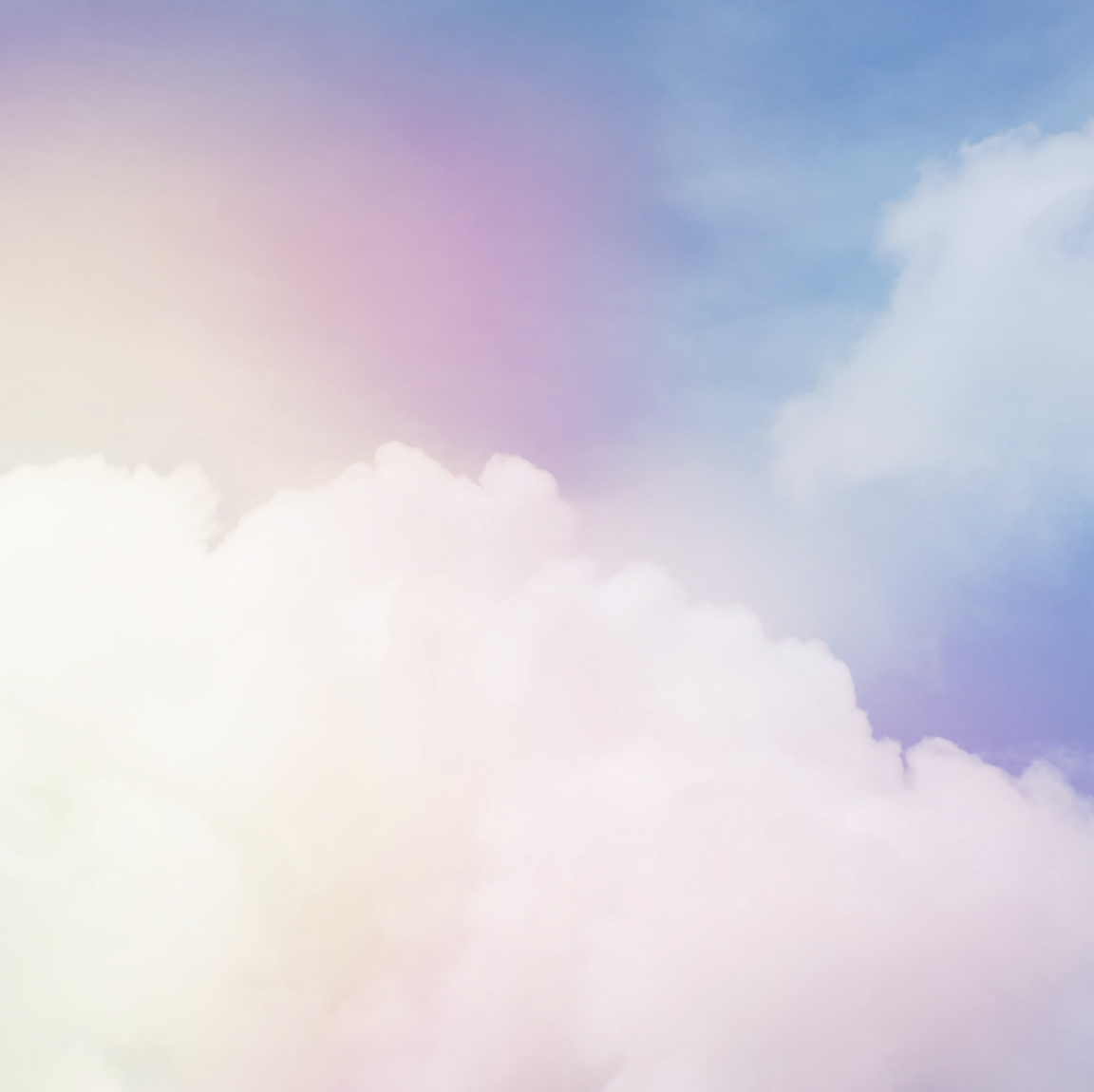 Delving into the in between world of dreams we learn how to pull messages and guidance from this realm.

Spells give action to our intentions. Here we learn how to craft them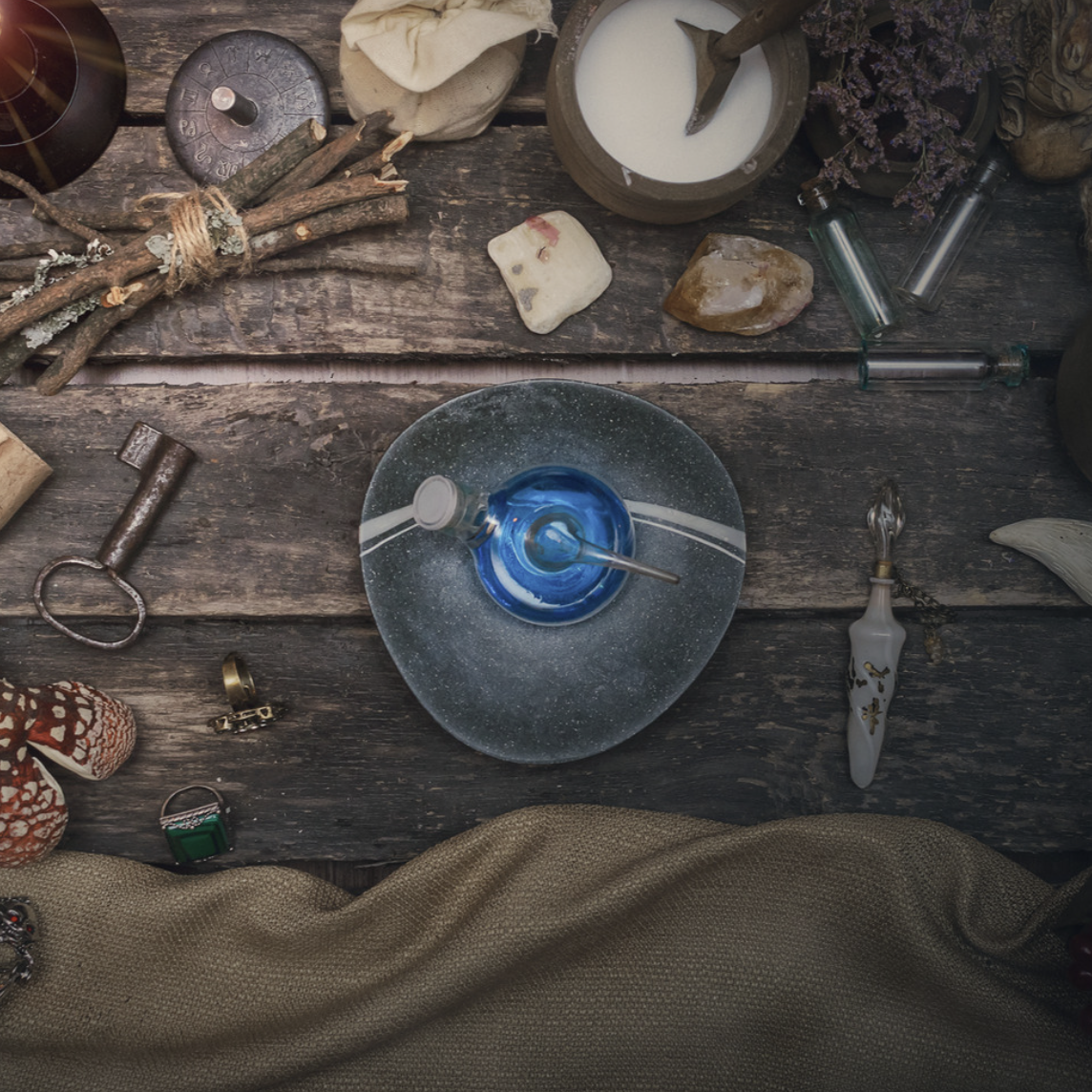 Section Eleven:
Working with your Guides

We all need a little help sometimes. Here you will identify and meet your helpers, allies and guides.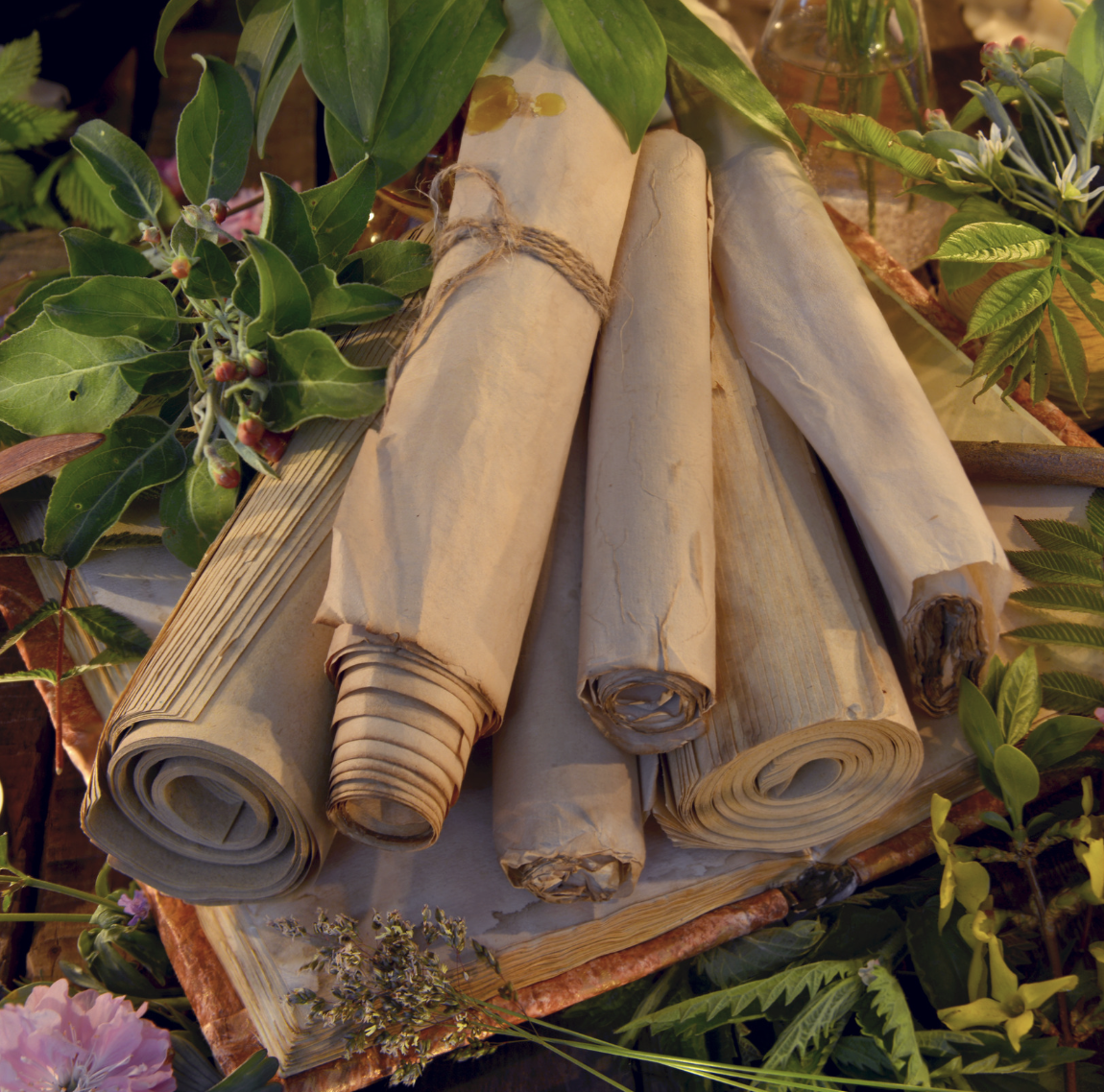 Section Twelve:
Initiation

In our final lesson you honor all you have learned and discovered by claiming your space in the world as the Priestess that you are!


The following videos offer a glimpse into each of the four sections of the Priestess Path

More from past participants...
"I've recently done the Priestess Path and honestly, it is worth every penny! Not only have I learned more about myself but I've got a much better grounding within my own Craft and my magickal practices.
As much as there are lessons, there were opportunities to go off in my own time and do extra research and learn even more about the various topics, which I found incredibly helpful and insightful.
I feel that my witchcraft foundation has been solidified while at the same time, I've learned plenty of new things.
I've had personal epiphanies, learned so much about who I am, what I'm passionate about. It's been such a personal journey but not once have I felt alone, unsupported or stupid. Emily is such a Wise Woman and I look forward to working with her in any way in the future because what she brings to the world is just amazing."-Amy Lou B

 Frequently Asked Questions

When does the course start and finish?
The course starts January 14th, 2023 and moves through the curriculum over a 12 month period. Once sign up you will continue to have access to the material once the 12 months have ended
How long do I have access to the course?
How does lifetime access sound? After enrolling and paying in full, you have unlimited access to this course for as long as you like - across any and all devices you own. If you terminate a payment plan partway through you will be removed from the course and will no longer have access to the material.
What is your refund policy?
Because of the way digital courses and content are shared, Wise Woman Witchery does not offer refunds for courses or programs. That being said, I want to make sure that you are getting the most out of your learning experience so if you have questions of need assistance please don't hesitate to reach out!
Is a payment plan the same as a subscription?
No. A payment plan is a way to break up a full payment into smaller chunks and it has an ending date (ex: 12 payments of $156), a subscription is what one pays for monthly content ($53 a month for access to the Diving Deeper membership). A Subscription can be cancelled. Payment plans can not.
What kind of online community is linked to the course?
This course offer a Mighty Networks group, where updates about the class are posted and conversations and connections with others in your cohort can be made. Once you register you will be sent an invitation to join . You also can access this group via an app on your phone which allows for quick and easy connections

What are the dates for the scheduled meetups?
Most of our sessions will be on the first and third Saturdays of the month at 9 am PT.
If I miss the class or ritual will there be a replay?
Yes you absolutely get the replay! I know not everyone will be able to make every session and the replays are posted in the class site within 24 hours of the meeting (usually sooner)
How long are the Zoom sessions?
Each meet up is about an hour and a half. I have found that sometimes we go a little over if there is a lot of sharing, so I suggest that folks set aside two hours with the knowledge that we will likely end at an hour and a half and that the extra time is a perfect time to reflect, journal, or work with the activities in that section. 
How much time should I plan to spend on the curriculum each week?
You can spend as much or as little time with the curriculum as you would like to. I recommend an hour or so a week, but sometimes you might feel really drawn to the work and want to spend even more time, or you will get busy and not get to look at it. You do not have to complete anything (most weeks) for our meet ups. The curriculum is a deeper dive into the lesson and ritual we do together.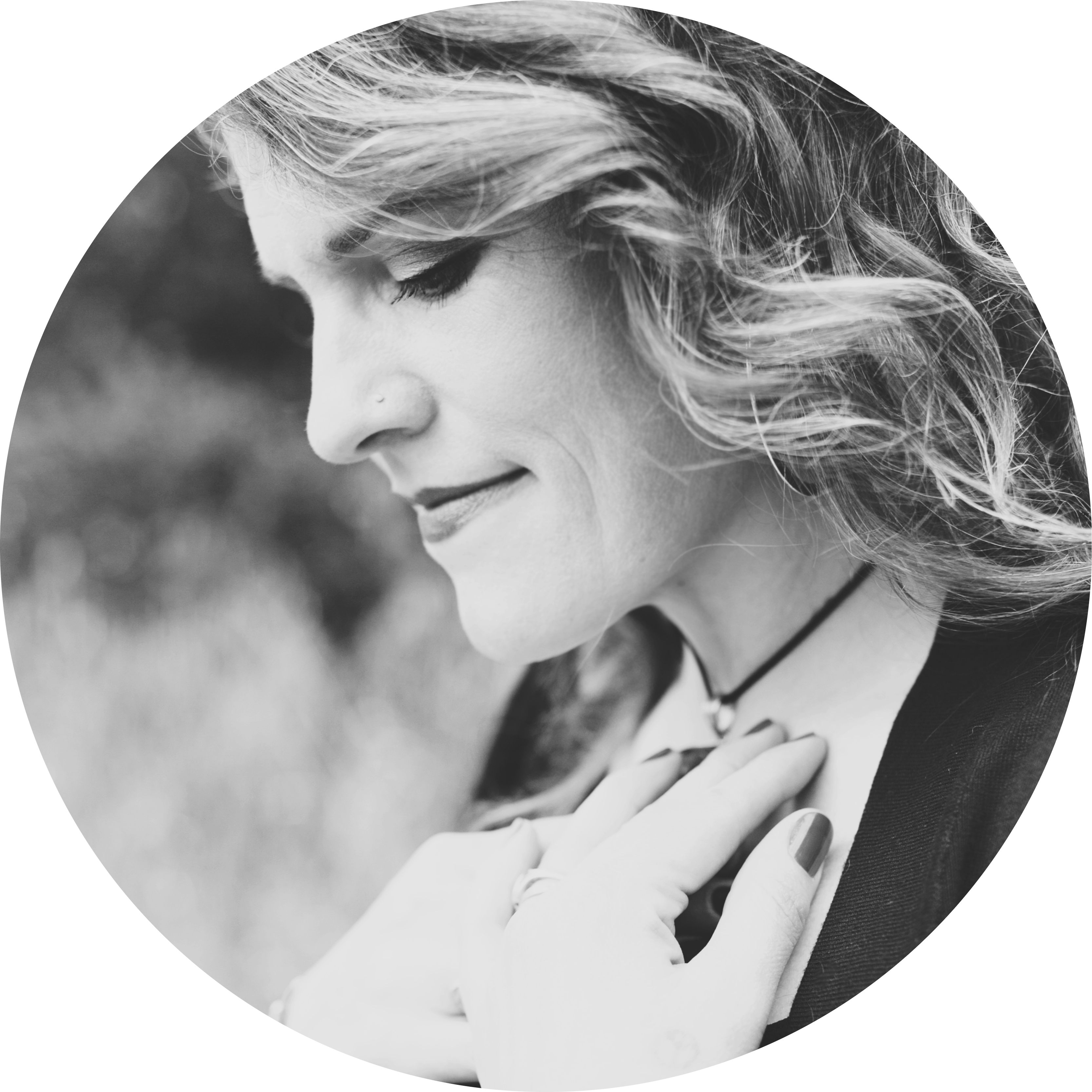 Your Guide:
Emily Morrison
Emily is the owner and operator of Wise Woman Witchery where her mission is to teach tools associated with earth based spirituality with the intention of helping women Embrace Their Magic, Trust Themselves and Step into their Own Power. She utilizes her background as a psychotherapist, her training in hypnotherapy and energy work, and two decades of her own earth based spiritual practice (both solo and in circle) to create and offer online courses, in person classes, intuitive card readings, energy and space clearings, groups and retreats. You can find out more about her at www.wisewomanwitchery.com.