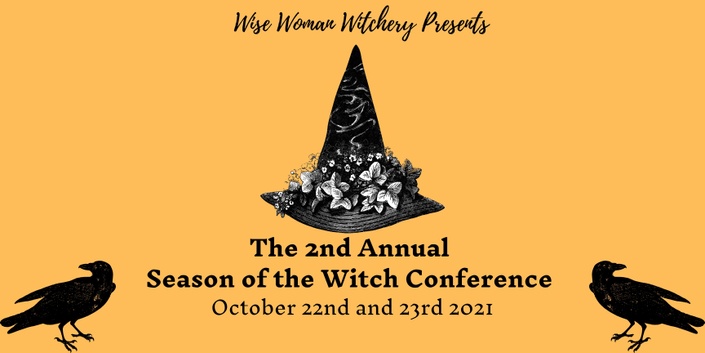 The 2nd Annual Season of the Witch Conference
Two days, 11 workshops and a whole lot of magic!
Over two days and 11 workshops we will explore witchery with some wise women as our guides.
Grab your book of shadows a potion to sip on and get ready to step into a circle of magic.
(All times Pacific)
Friday October 22nd
9:30-10:45am Krista Nestoruk
Creating Your Spiritual Retreat
Krista will guide you on a journey to your own higher guidance and then teach you how to build your own retreat - a place you can escape to anytime in your mind, a place where you can find guidance and answers to your questions.
11am-12:15pm Sequoia Brittany
Candle Magick
In this workshop you will learn all about how to choose the perfect candle for your rituals, which color and best days/times to use it, as well as very effective ways you can work with it to enhance your intentions! Receive tips and tools for weaving sigils, scrying, essential oils, invocation and much more into your candle magick rituals.
12:30-1:45 pm Andrea Savar
Connecting To Your Roots-Ancestral Veneration
In this workshop we will explore the everyday practice of honoring and connecting with your beloved dead with a focus on the Italian folk traditions from the garden to the kitchen and beyond.

1:45-2:30 Lunch (Nourish Yourself)
2:30-3:45pm Desiree Burland
Harvest Your Best Look
Take a journey through your makeup bag and harvest your best look with Cosmic Glamour Creations owner and creator Desiree Burland. Together we will share a 1 card tarot reading and have a special makeup look that you will be able to use either day or night. Using my intuition and skills you will be feeling gorgeous and your best with this exclusive makeup lesson
4-5:15 pm Koneta McCabe
Cord & Knot Magick and the Witches Ladder- History, Lore and Application
In this workshop you will learn - History of Cord and Knot Magick
- Different knots, different intents and how knot Magick was performed in early days versus today.
- Color correspondences
- Nine Knot Magick for manifestation
- Fairy Knot Magick
- Threading
- Reversal Knot Magick
- Different ways of performing knot Magick through hobbies and daily routines.
Saturday October 23rd
9:30-10:45 Erin Lafaive
Making Magic with Herbal Tisanes
Everyday magic is all around us including in the brews we drink. Erin LaFaive, herbalist and Plant Priestess, will share the many ways the simple cup of hot water and herbs can help connect to your inner witch. You'll learn the myriad ways to make an herbal brew; the difference between herbal tisanes, herbal tea, and just tea; and which herbs to use.
11-12:15 Tirra-Omilade Hargrow
Modern Moon Magic: A Practical Guide to Working with the Moon
In this workshop we will learn how to use the cycles of the moon to support us in both our magical and mundane lives
12:15-1 Lunch Break (Nourish Yourself)
1-2:15pm Irisanya Moon
Aspecting: The Conscious Act of Offering the Body and Heart to Deity
When looking to deepen your relationship to deity, aspecting can be a step on that path. In this session, we'll chat about the what and how, but most importantly the why of aspecting. Not everyone is called to this work -- and that's okay. But if your heart is curious, let's come together to talk about this sacred act of devotion.
2:30-3:45pm Corbie Mitleid
Deck-a-Dance-Designing your own spreads and finding your intuitive voice
Join this certified Tarot Master/Tarot Reader for a session of discovery. Learn how to design your own spreads for nontraditional decks and read them in a whole new way. no experience required just an open mind and an ability to think outside the card box

4-5:15 pm Pati Diaz
The Magic in Being Rebellious
There is magic in being rebellious. Many of us find magic and are drawn to a magical life because we are looking for ways to rebel and break free from going through the motions of mundane, muggle life and want to live a different way. But going through the motions and doing things just because can happen when we start down the magical path too. I will share with you some rebellious ways to make your magical practice and life uniquely yours.

5:30-6:45 pm Emily Morrison
Opening a Portal to Your Inner Vision-A practice in scrying
Our minds seek patterns. Scrying is a powerful divination tool that offers a space for our minds to imagine, vision and discover information from deep within. In this workshop we will explore this tool through a series of practices designed to open a portal to the imaginal realms.
Your Instructor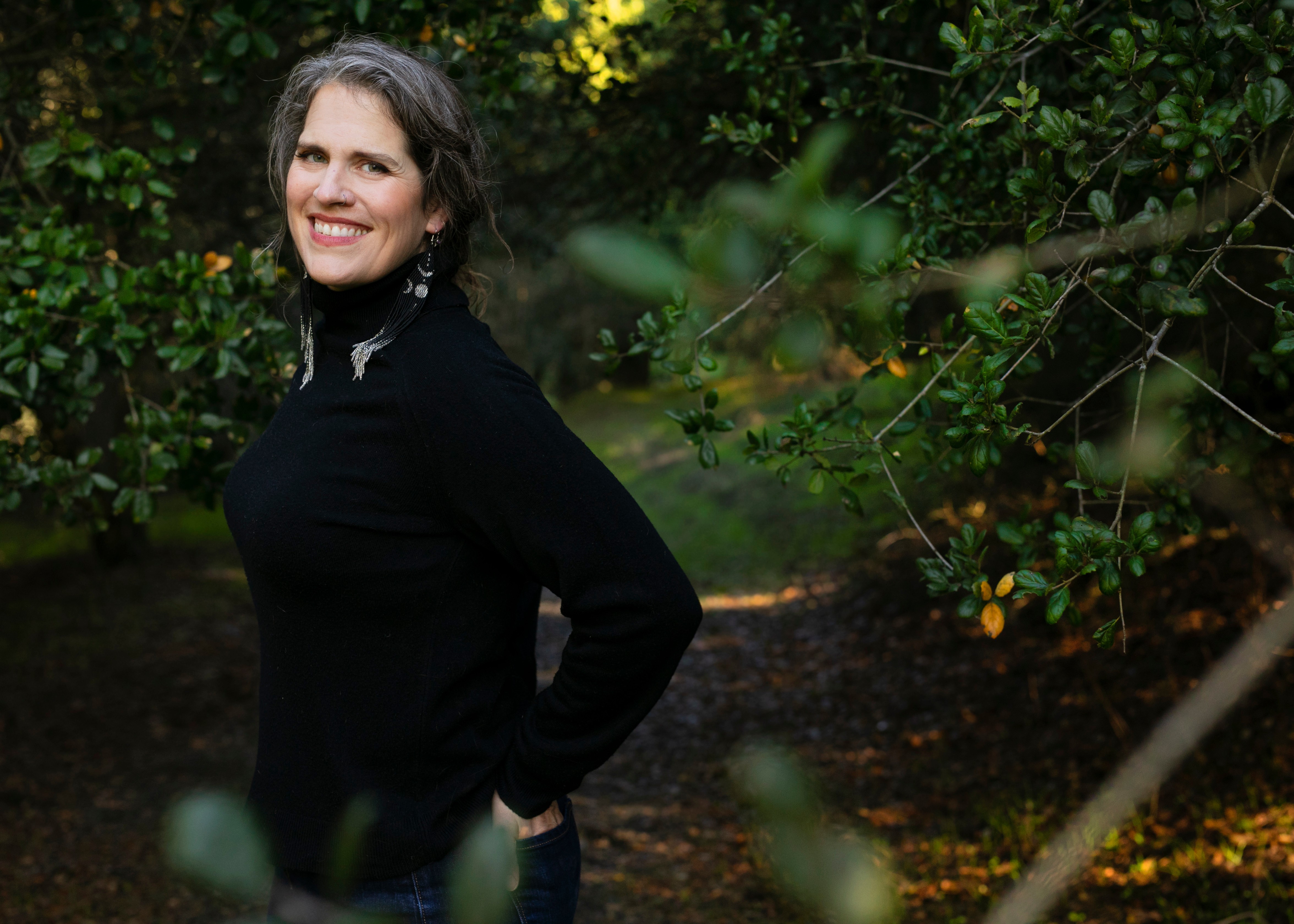 Emily is the owner and operator of Wise Woman Witchery where her mission is to teach tools associated with earth based spirituality with the intention of helping women Embrace Their Magic, Trust Themselves and Step into their Own Power. She utilizes her background as a psychotherapist, her training in hypnotherapy and energy work, and two decades of her own earth based spiritual practice (both solo and in circle) to create and offer online courses, in person classes, intuitive card readings, energy and space clearings, groups and retreats.
You can find out more about her at www.wisewomanwitchery.com.
Course Curriculum
Schedule and Livestream Link
Available in days
days after you enroll
Creating Your Spiritual Retreat
Available in days
days after you enroll
Candle Magick
Available in days
days after you enroll
Frequently Asked Questions
When does this conference start and finish?
The conference begins October 22nd and ends October 23rd. All replays and handouts will be available in the course site by Sunday evening October 24th and are accessible here for you to revisit again and again
How long do I have access to the course?
How does lifetime access sound? After enrolling, you have unlimited access to this course for as long as you like - across any and all devices you own.
What if I am unhappy with the course?
Because of the nature of this online conference we do not offer refunds on purchases. That being said we want you to be happy! Please reach out to
[email protected]
if you have any questions